Updated 12/1/18: Scroll Down for New Baby Monitor Reviews
Smart Video Baby Monitors
Video Baby Monitors Less $100
Video Baby Monitors $150 -$200
Smart Cameras
---
 VTech VM3252 vs. Summer Infant Glimpse Review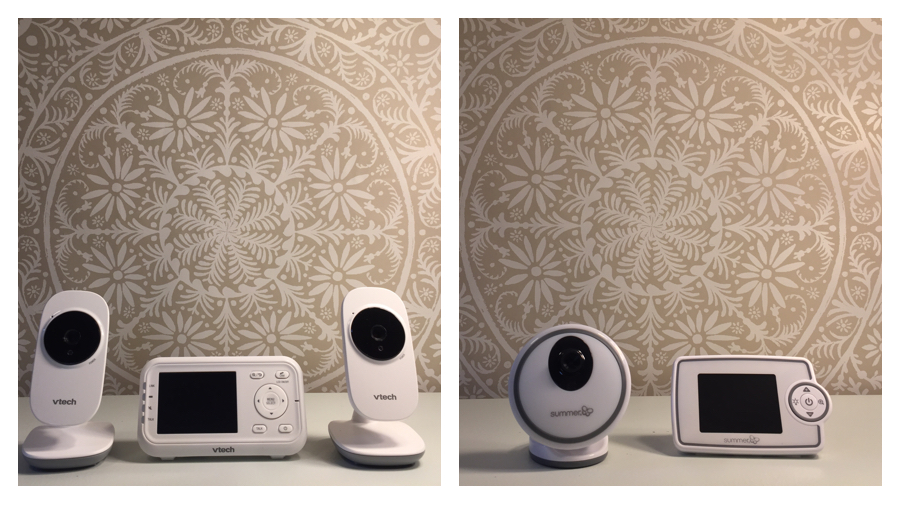 Which $100 Video Baby Monitor is best? In this article we are comparing two popular baby monitors. These come with their own video screen and in the $100 budget category: VTech VM3252 and Summer Infant Glimpse. These monitors are widely available on Amazon, Target and other retailers.  
At the time of this article we bought ours at Target: $99 for VTech (VM3252-2 – two camera version) and $79 for the Glimpse.  The VTech comes in a one camera version for $69.  While the Glimpse is not offered in a 2 camera bundle, you can add a second camera for $49.
At this price level functionality is going to be limited but do either of these get the job done? 
---
Infant Optics DXR-8 Baby Monitor Review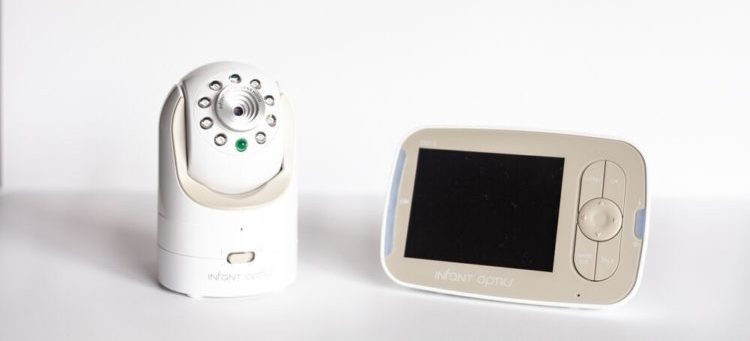 Wow. Before we give our review let's mention a few things first.  For several years, the Infant Optics DXR-8 has been the top rated video baby monitor on Amazon. It is also endorsed by Engadget, Wirecutter, Popular Mechanics, and received the Best of the Bump 2018 award.
Per online reviews the Infant Optics DXR-8 is the Big Kahuna, Bees Knees, Cat's Meow, and the BMOC (Big Monitor on Campus) with over 26,000 reviews on Amazon. Yes, that is the correct number of zeroes.
So, does it live up to the hype?
---
Archived WiFi Baby Reviews
WiFi Baby has been discontinued. Here are archived reviews from
The Bump
, one of the top parenting websites. Below are links to baby monitor reviews by TIME, Engadget, FOX and other parenting and tech websites.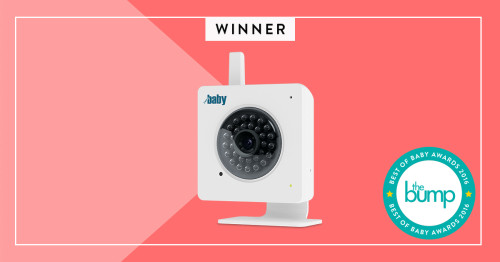 Baby Monitor Reviews
Baby Monitor Review: Best Baby Monitor 2016: "Amazing picture, night vision and sound"
FOX features WiFi Baby monitor review on a "Family Tech" segment (Video)
Pregnancy Magazine: "Big upgrade. Clearer during day AND night."
"I've truly never had a monitor with such a clear picture and audio!"
NBC Morning Show "Tech for the Millennial Mom" feature
"Add up to 4 monitors, perfect for monitoring my twins. Clear night vision"
"Super impressed with the sound & picture quality. This baby monitor rocks!
"If you are looking for flexibility and options, this is the baby monitor for you."
Baby Monitor Review: "You get what you pay for in terms of quality and benefits."
Project Nursery: WiFi Baby Featured in Company Profile
TIME: "Beautiful Day and Night Video, Peace of Mind – Check in Securely, Anywhere."
Baby Monitor Review: "First Class Baby Monitor"
Engadget: (Prototype) "Makes other baby monitors look like overpriced toys"
Baby Monitor Review: "Essential. Unrivaled Support"
Review | Best of 2014
"Crystal-Clear Video and Audio, High Quality, Awesome App"
Baby Monitor Review: "Impressive Night Vision"
Baby Monitor Review: "Password-Protected Genius!"
Baby Monitor Review: "The Viper of baby monitors"
"Easy Setup, Friendly Support"
"Customer Service Worth Talking About"
NBC News Privacy Article: "WiFi Baby – secure, password-protected"
CBS News: "Keep an eye on your little ones" (VIDEO)
CNET: WiFi Baby featured on daily tech show "Loaded" (VIDEO)
Fast Company: "Turn your iPhone into a baby monitor"
PC World recommends WiFi Baby over traditional baby monitors