Our official free iOS WiFi Baby app offers a quick setup and intuitive UI. Please follow this guide to easily setup your WiFi Baby camera to access while on your home network or away on any internet connection (LTE, 4G, other WiFi network). iOS 7 or higher is required.  It is recommended to update to iOS 8 for optimal performance.
You can download it HERE.
1. Download the app from iTunes app store. Make sure you are choosing the official WiFi Baby app. It has our logo and the following screen shot in the app description.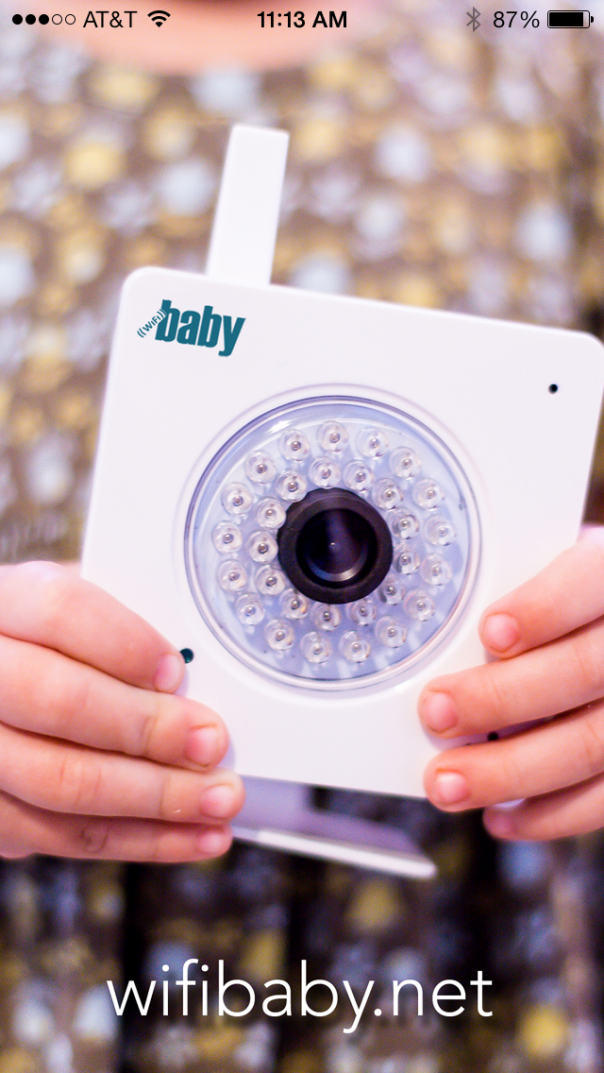 2. You will see a screen that has our company video and two links. One is to add your WiFi Baby camera to the app and the other directs you to our website. This screen will not appear again after you have added your WiFi Baby camera settings. Click "Add your WiFi Baby."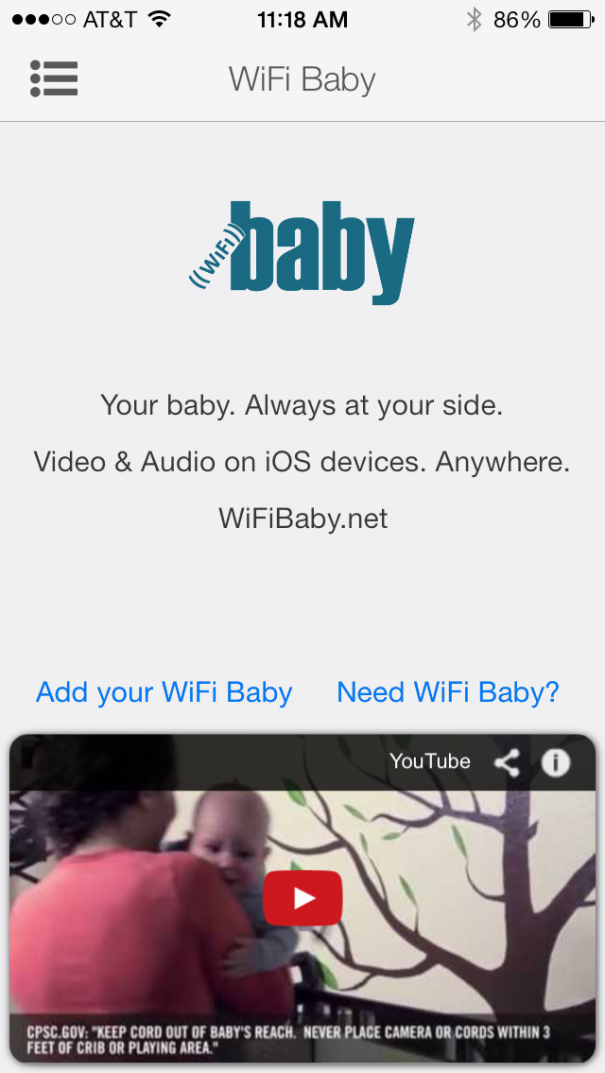 3. The app will automatically search your network for your WiFi Baby camera. Once its found it will populate your camera's settings ask for your camera's username and password. If you need to search for your WiFi Baby camera use the circle arrows in the upper right hand corner to refresh.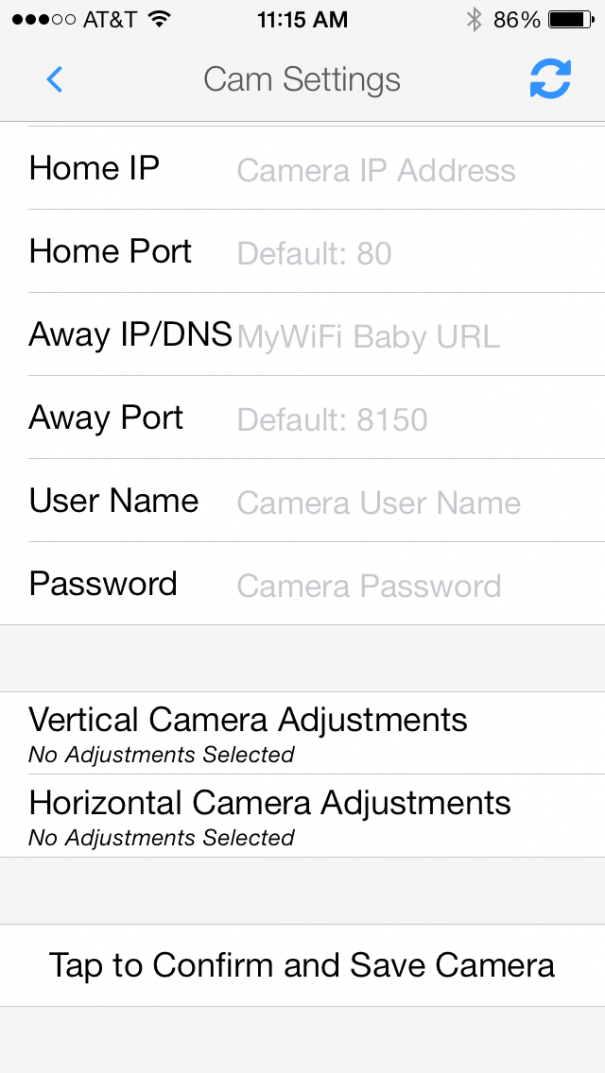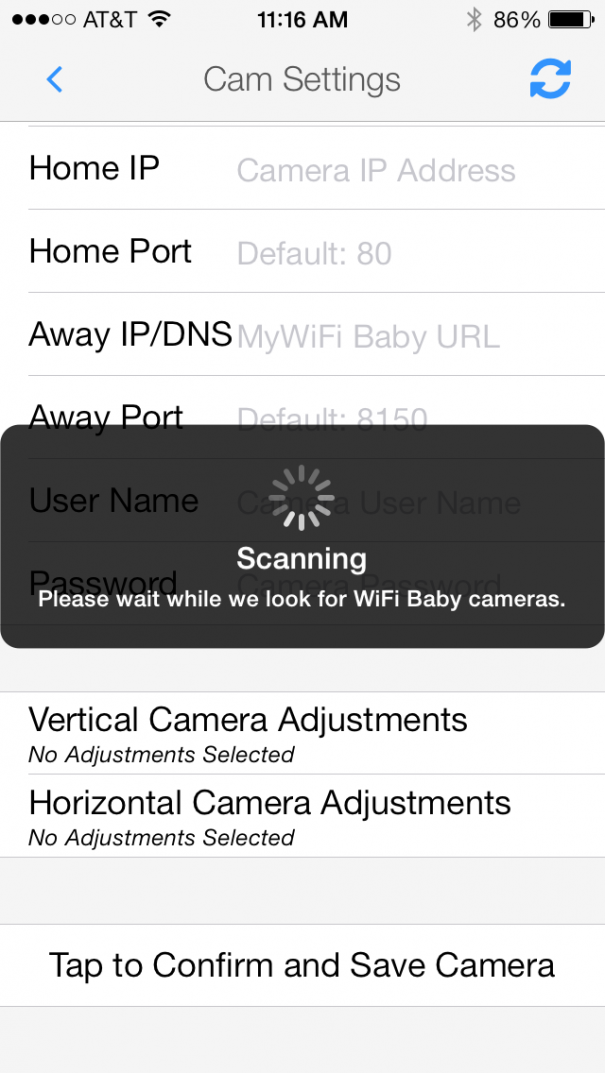 4. You are now setup on your home network. A popup will appear asking if you want to enter your MyWiFi Baby URL for Away viewing or opt to do this later. You can find your unique and secure MyWiFi Baby URL in your camera settings by following the Nanny Cam setup guide HERE.
The app will now leave the settings screen and connect to your WiFi Baby with video on your home network. If you have entered your MyWiFi Baby URL you can also test it be shutting off your WiFi on your device, closing the app, and reopening on your data plan.
** For optimal performance for overnight monitoring please follow these tips:
Update your device to iOS 7.1 or higher. This improves stability for ALL iOS apps.  There are known issues with iOS 7.0 for apps in general suddenly quitting.
When using the app continuously (overnight, 8-10 hours at a time), close out other apps running in the background to free up memory.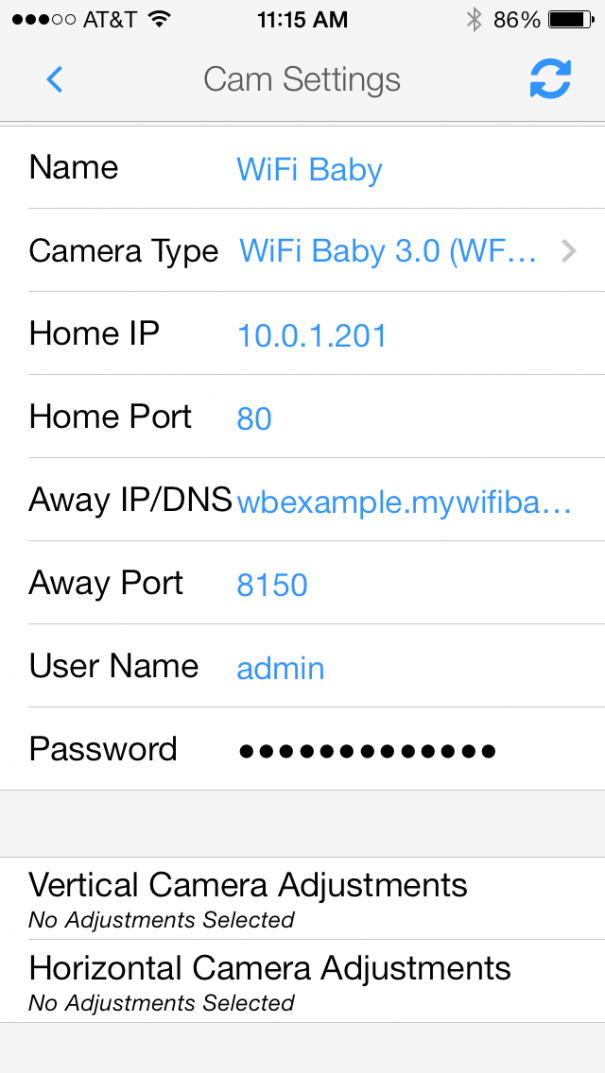 5. On the upper left hand side is the symbol: <. Slide to the right and it will reveal these options:
Add WiFi Baby: This option unlocks the ability to add additional WiFi Baby cameras (each sold separately). You can have up to 4 on screen in various configurations (shown below) with simultaneous video and audio.
Prevent Auto-Lock: Once the app is opened, this prevents your device from going to sleep, perfect for overnight monitoring. You can multitask (still hearing audio) and it will still prevent your device from locking.
Send/Receive Settings: This option is extremely convenient. Once you've set the app up on once, you're done. If you have multiple iOS devices you can share your settings with all your devices with just one click.
Edit: Takes you back to your WiFi Baby's settings screen.
Background Audio: This allows audio while using other apps along with notifications.
Audio Boost: Doubles the max volume of your device. This is nice to have when you're monitoring in an area that has a lot of ambient noise and want to be reassured you can hear everything.
Auto Mute: Set a minimum audio level to hear audio. Useful at night so you are hearing only what's important: Your Baby. It eliminates any nursery music you have on an iPod dock or white noise machine.
Lvl Notify: Set a minimum audio level for a notification. This alerts you both with an audio alarm and a rolling banner on your iOS device.
Drop Notify: This alerts you in case your WiFi network disconnects.
Delete: Deletes the selected WiFi Baby camera.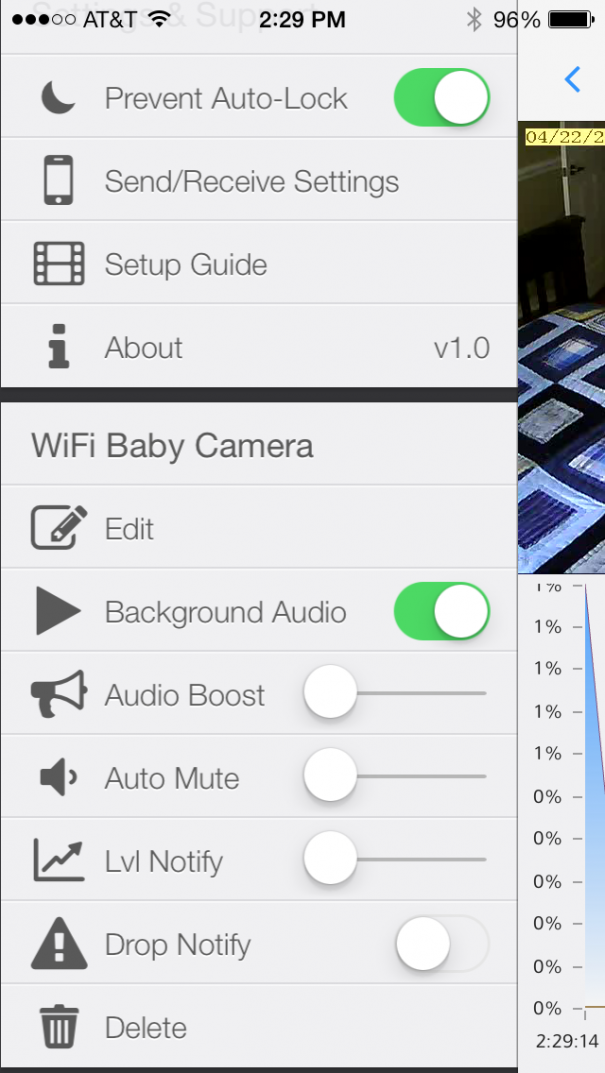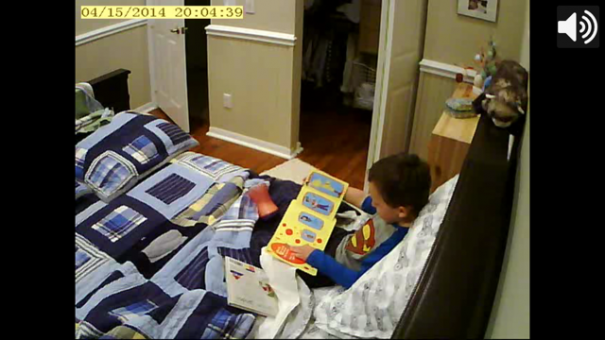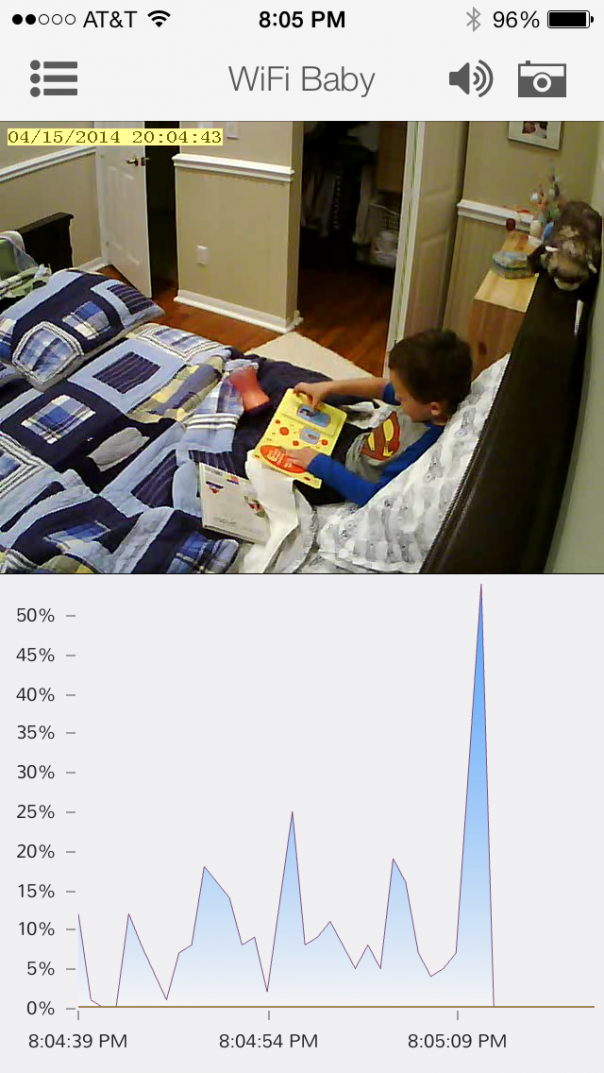 6. Camera Viewing Configurations:
Pinch and expand the camera view into multiple camera configurations with up to 4 on screen or have all of them full size and scroll up and down.
Pinch/expand to zoom.
Additionally, a double tap on the camera screen removes the camera name.