Feature Comparison: WiFi Baby vs. Others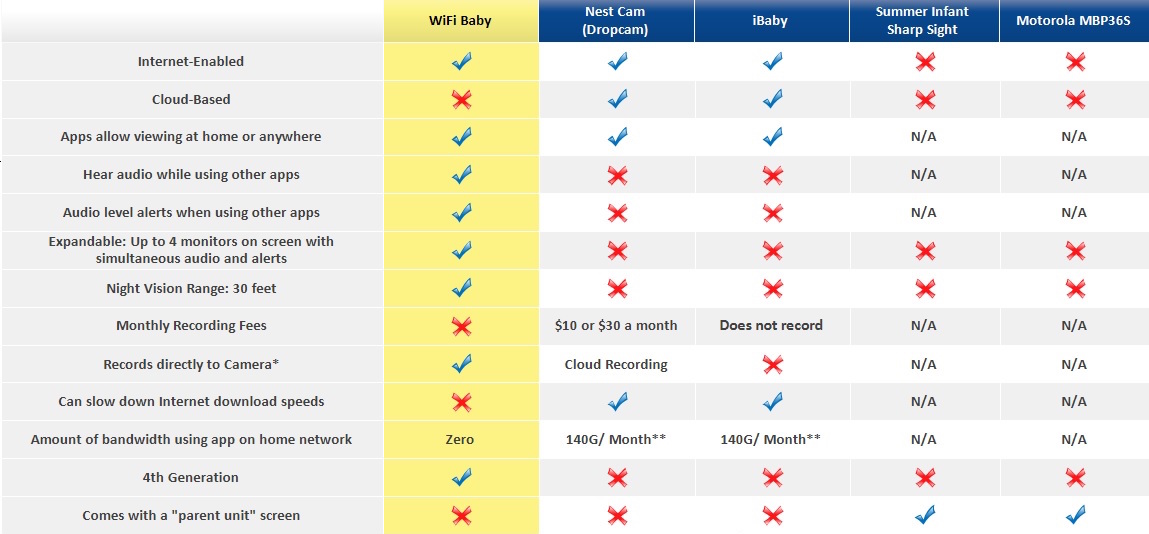 * Up to 32G with MicroSD card
** Internet bandwidth average per competitor's website under their support section
WiFi Baby 4 (4th generation), was awarded Best Baby Monitor by The Bump, one of the top parenting websites.
Visit HERE for links to reviews and features over the last five years by TIME, Engadget, FOX and other parenting and tech websites.
Whether you are looking for smart home security or a baby monitor, we have a solution for your family.