Halloween is around the corner, but it's not too late to pull off a cute and budget-friendly party for the kids and grown ups. All you need are some spooky decorations, a table of food and drinks, and some fun games. Don't forget the costume. We've included some fun kids Halloween party ideas, costumes, yummy recipes and DIY tips.
We have links throughout the article for last minute shopping and the majority of pictures are shared from our own WiFi Baby Halloween party!
*Bonus* Buying halloween costumes and decor now means you'll save a lot since many of these items are on sale now.
Decorating
Decorating doesn't have to be hard and whatever you buy this year is one less thing you will need for next year's party (hint hint).   Webbing, kid safe battery operated candles, banners, fake spiders, skeletons…there are just so many ideas you can't go wrong.
Here are a few of our favorite ideas for "spookifying" your home.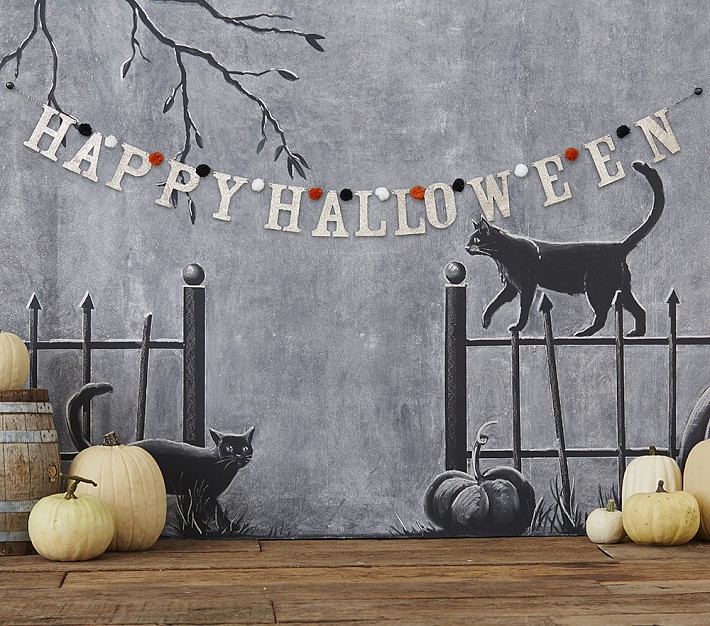 *DIY Tip
Fill a glass container with candy corn or other non chocolate candy and a add a candle or just display a few containers of the candy.
Food and Drink
Don't feel like you have to serve a full meal, just make sure your food is kid friendly.   It can be as easy as a table full of light bites with some sweets added in.   If you want to get a little fancier, you can put in a party order at Chik-Fil-A or your local pizza place.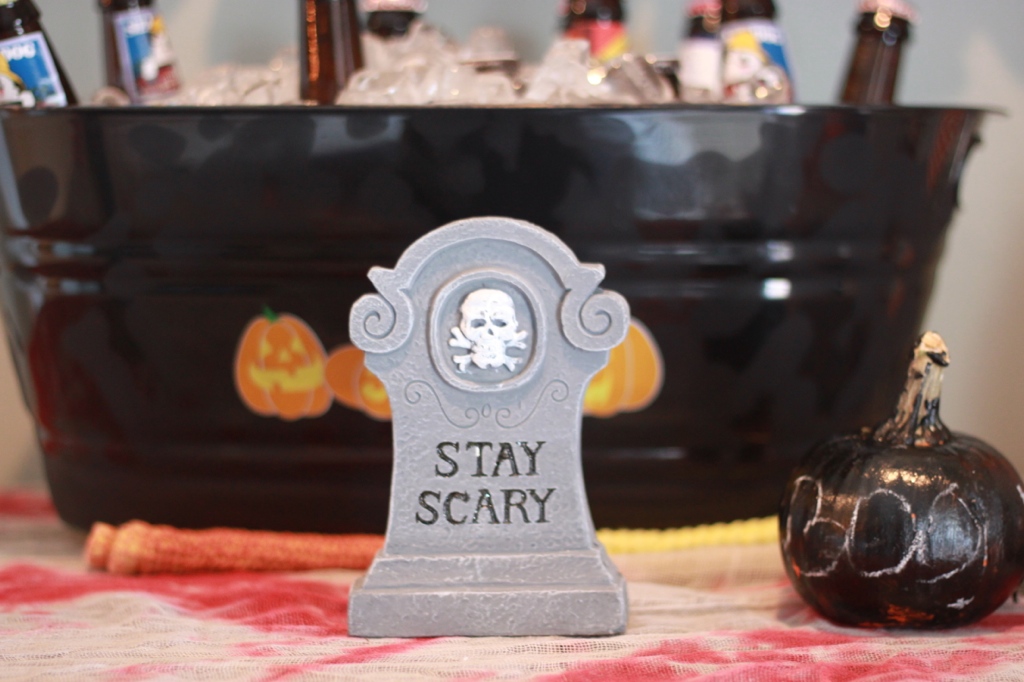 Little ones are notorious for the "mommy, daddy…I'm hungry I want a snack". Beat them to the punch, put out a tray of cups pre-filled with crackers.
Recipe for pretzel spider webs
If you prefer to offer some more healthy snacks check out this creative version of carrots and hummus dip.
Tutorial for pumpkin patch dippers
Games
There are more ideas than ever to keep the little ones having fun at your party. From pumpkin painting, a bean bag toss, to the fall favorite, bobbing for apples. Set up stations around so everyone is not gathering in the same place. Try to keep it outside if you can, it is much easier for the messes that are bound to happen.
Here are some cute ideas.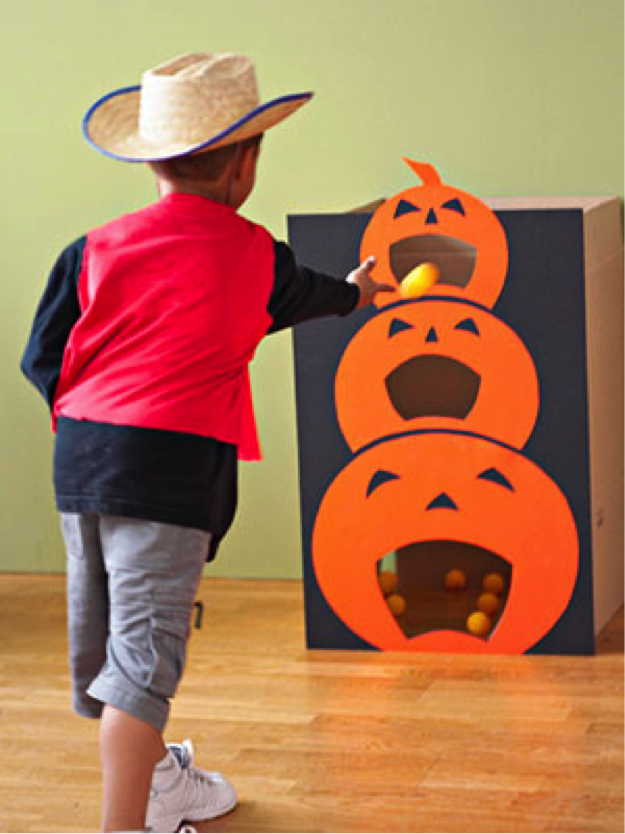 tA perrenial fall favorite, bobbing for apples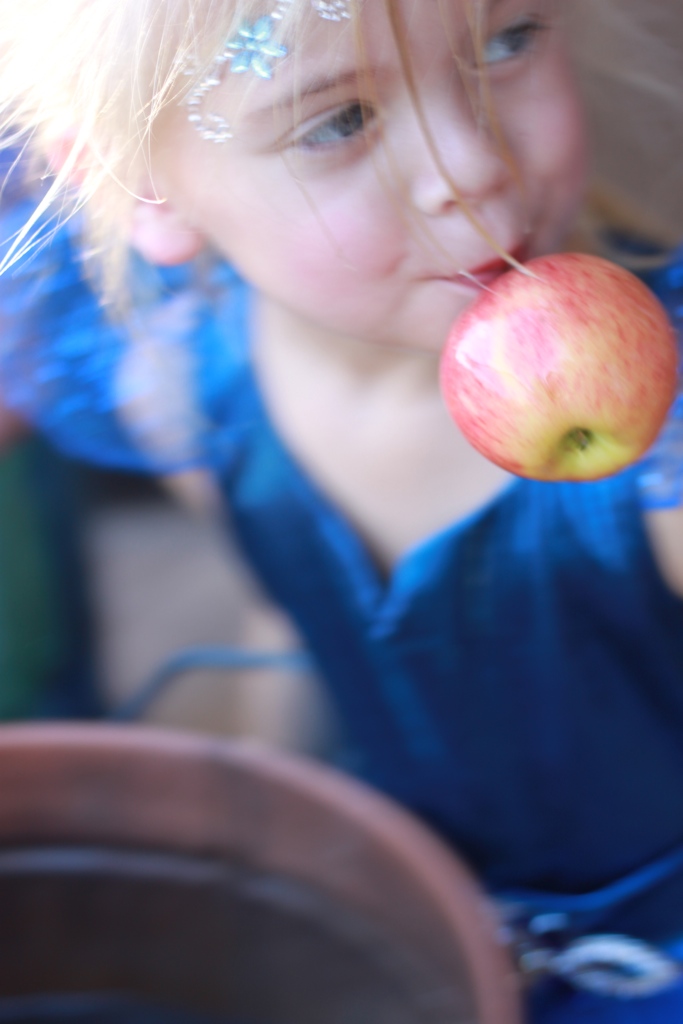 Halloween Pinata
Costumes
Everyone loves a group theme when it comes to dressing up.
Try these awesome ideas on for size and you may just win "best dressed"
After taking a Disney cruise earlier in the year, which had a Pirates of the Caribbean night that everyone dressed up for our family decided to try pirate life on dry land.
Find a family pirate costume here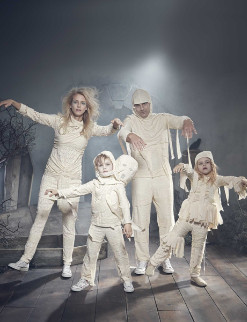 Get more family costumes ideas here
We hope these budget-friendly kids Halloween party ideas, costumes, yummy recipes and DIY tips have been helpful.
Don't forget to share 🙂
Stefanie Fox
---
WiFi Baby is a top rated wireless network-based monitor and nanny cam that keeps you connected to your child on iPhone, iPad or Android. Anywhere.
Visit our Homepage!
Get to know us! How WiFi Baby Was Born.
Ready to buy? Visit our Store.