WiFi Baby allows parents to stay connected via baby monitor apps at home or anywhere on iPhone, iPad or Android.  However, you can take WiFi Baby to new a whole new level using our baby monitor apps with these accessories that members of the WiFi Baby team own and endorse.  These accessories include turning WiFi Baby into an Apple Watch baby monitor.
Shop: Apple Watch
WiFi Baby is the only monitor that notifies you via Apple Watch when baby is crying. Audio notifications mirror to Apple Watch so you never miss anything.  You will get a notification based on your noise level preference.  Wes, our app developer, loves this feature.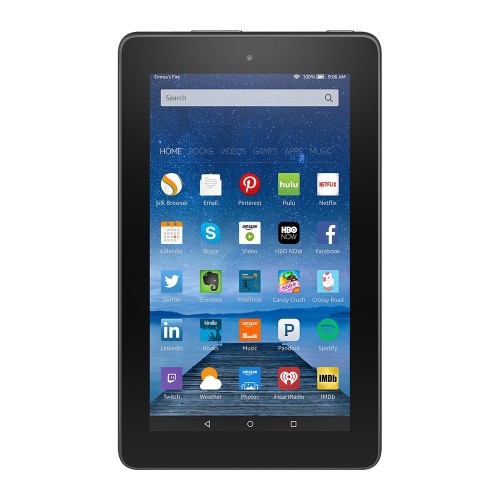 Shop: Kindle Fire
If you would like to have an additional monitoring screen, while also adding a low-cost tablet to your home, the new Kindle Fire is a great choice. The latest version, starting at just $49.99, is great companion to WiFi Baby monitor apps. Just download the tinyCam PRO app on Kindle Fire and you are good to go. Stefanie, our CEO, owns two Kindle Fire tablets (2013 and 2014 version). The app works flawlessly and the Kindle Fire has held up amazingly well even with her children mistaking it for a frisbee.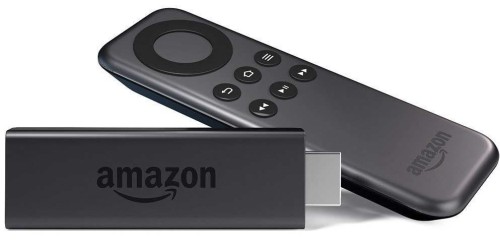 Shop: Amazon Fire TV Stick
Watch your baby on the big screen on Fire TV.  The new Fire TV Stick (starting at $39.99) connects to your TV's HDMI port and is your low-cost portal to Netflix, Amazon Prime and pretty much every movie or show ever.  No mirroring or streaming from your iPhone or Android device required.  Like the Kindle Fire, just download the tinyCam PRO app and you are all set.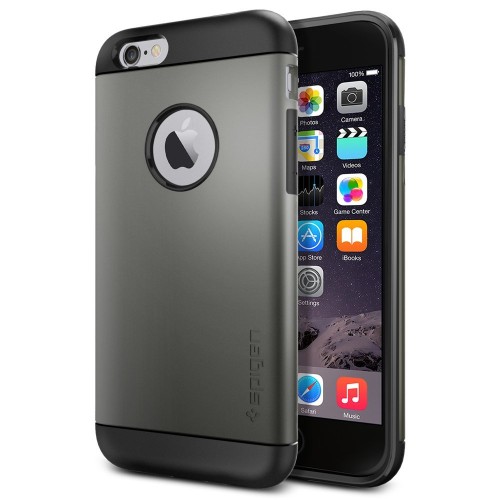 Shop: Spigen iPhone & Android Case
If you are in need of durable but slim phone case, pick Spigen.  Stefanie endorses this brand as she and her children have dropped her phone about a million times.  It looks fancy, it's not bulky, and simply works.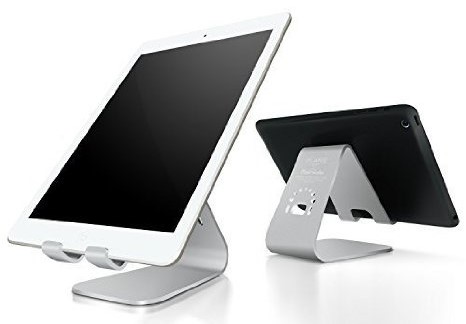 Shop: Spinido iPad iPhone Stand
Spinido stands were used as part of our presentation at the 2015 ABC Kids Expo trade show in Las Vegas. We looked at and tested a ton of these before choosing Spinido for the show based on both looks and durability.  We also use them when showing WiFi Baby in action to resellers. The Spinido stand is compatible with all sizes of tablets and displays both horizontal & vertical.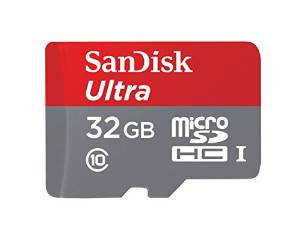 Shop: MicroSD Cards
WiFi Baby not only has the ability to be viewed from anywhere but it also can also record to a MicroSD card.  Set a weekly or monthly schedule using the camera's DVR.  WiFi Baby can use up to a 32G MicroSD card which you can grab for less than $15.
Thanks for checking out our blog.
Summary:  WiFi Baby has many options beyond just using apps on your iOS or Android device  – Apple Watch baby monitor, Fire TV baby monitor and more.
For more info on WiFi Baby please visit our FAQ or store.