Meet PROTECT. Your Complete Security Solution.
Shop Now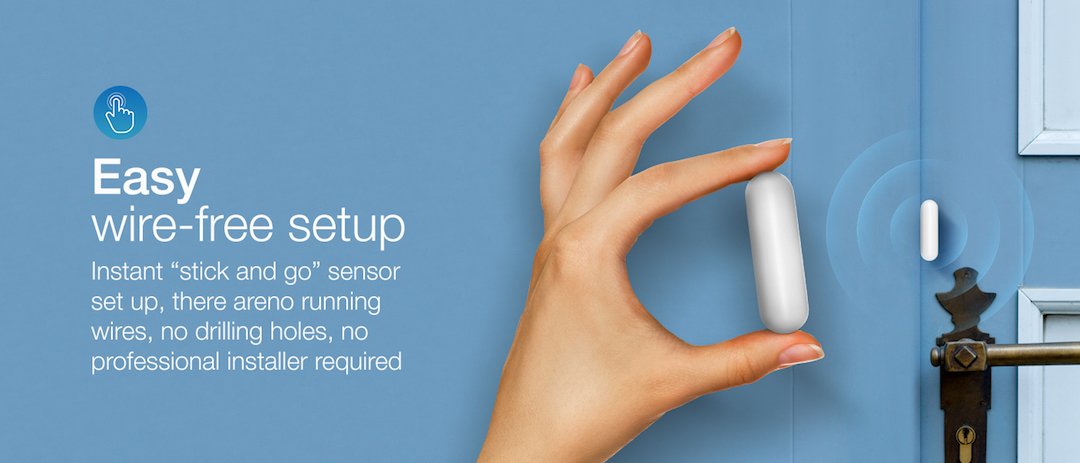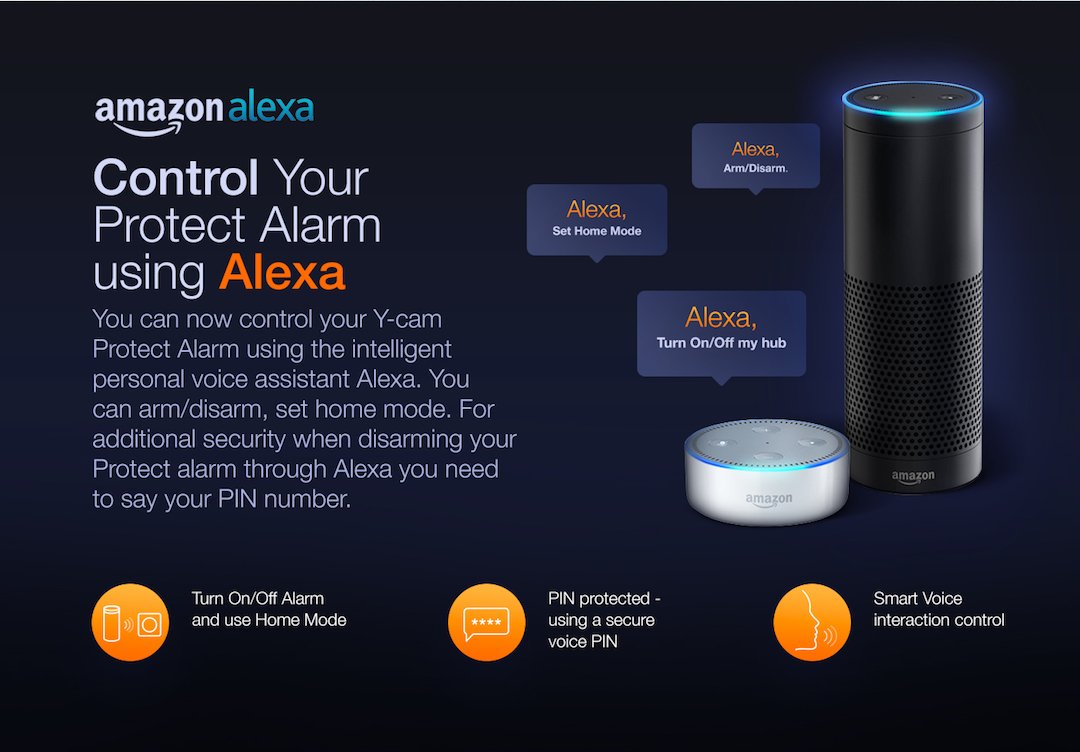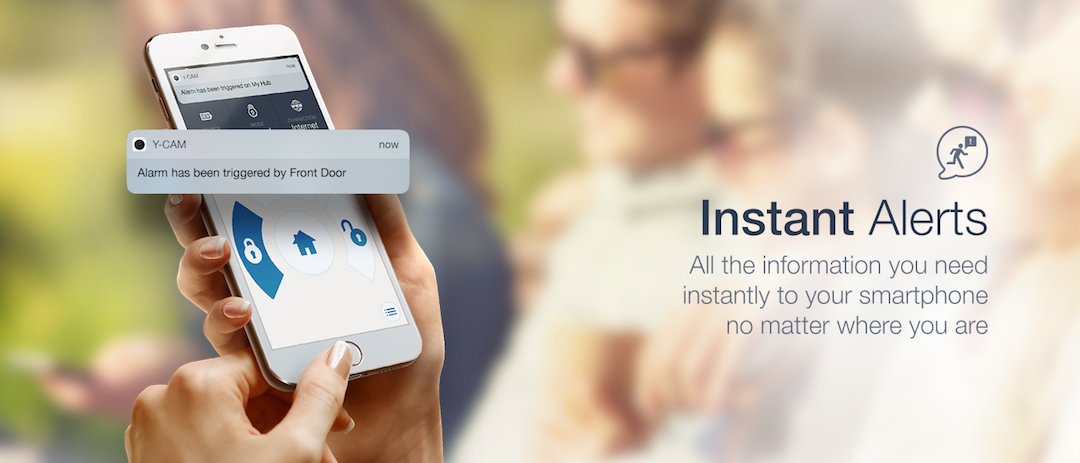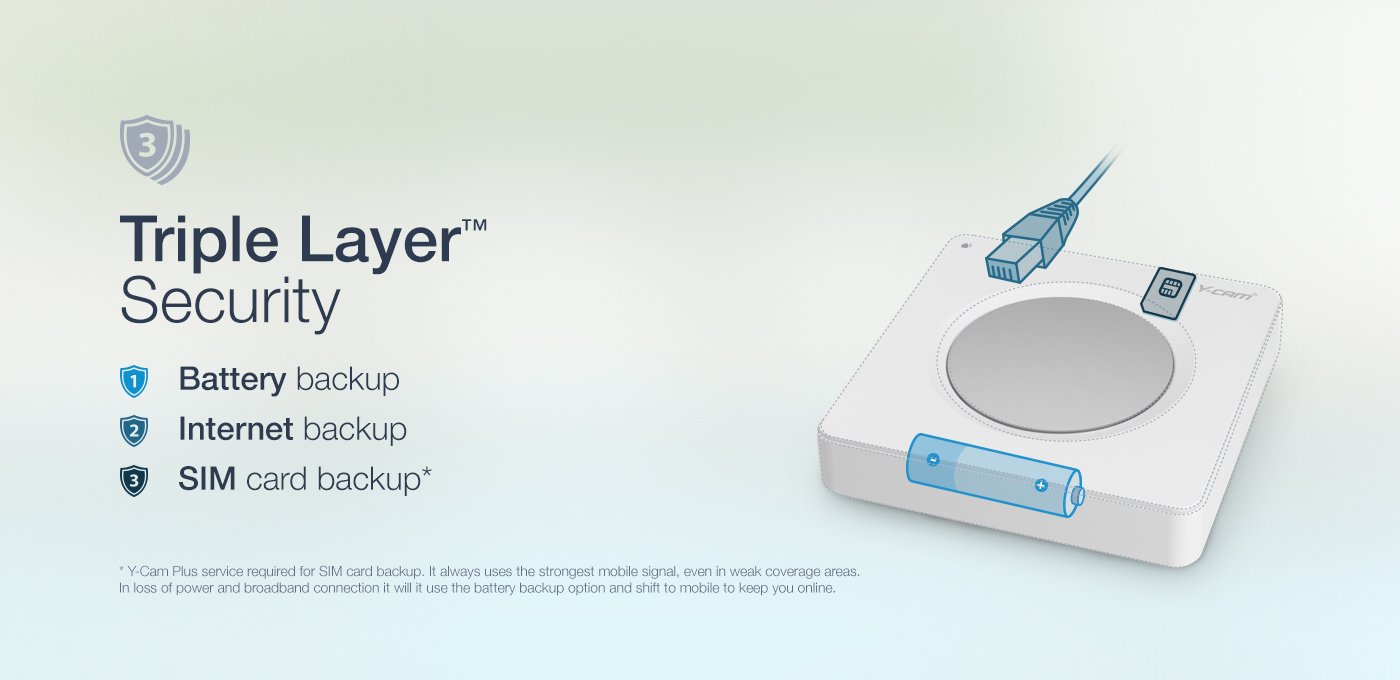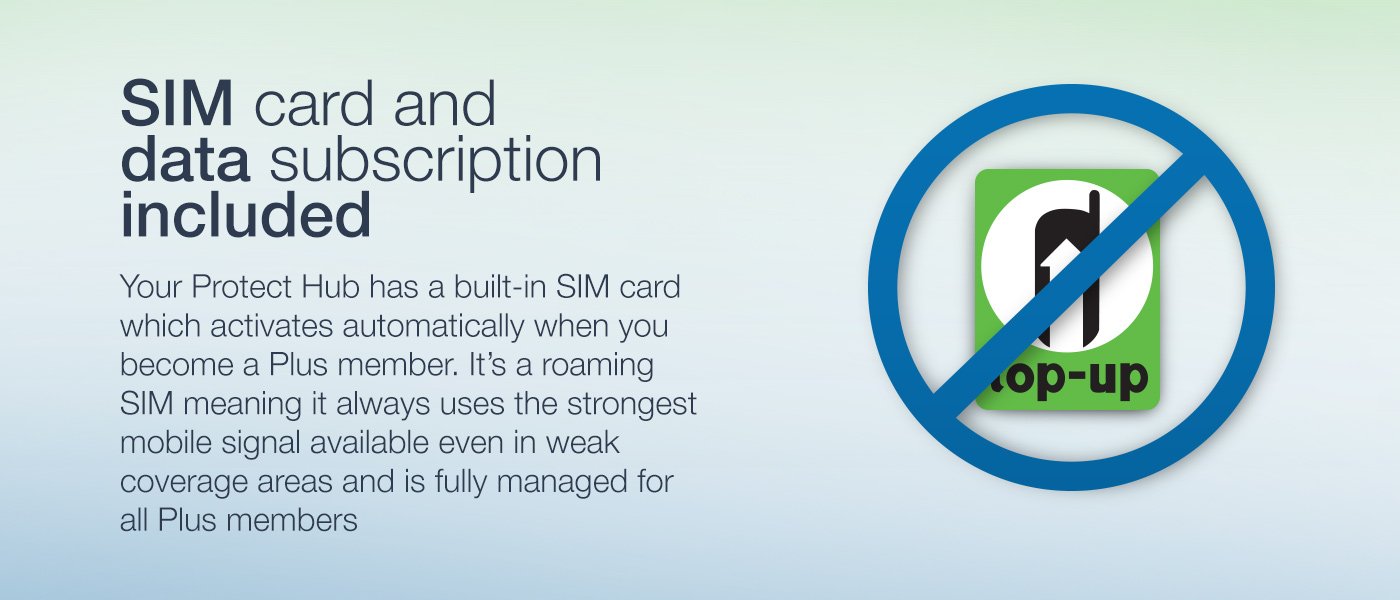 PROTECT:  Smart Home Alarm Security System
MyWiFi Home PROTECT is a complete Triple Layer™ alarm system designed to protect your property and family. It's really simple to setup, integrates with our EVO and OUTDOOR PRO cameras and you can control everything from the same iOS or Android app.  The base system consists of a hub with 100db siren, access sensor, motion sensor and remote for $149. PROTECT provides total control and flexibility for your home security needs, notifying you instantly to any alarms. And it works with Alexa.
Triple Layer™ Protection.
The PROTECT hub has the ability to still be fully operational even if your broadband connection is down or you have a power cut. If this happens, it connects via a mobile internet connection using the built-in SIM card and powered by an 8-hour + backup battery.  The SIM card always uses the strongest mobile signal, even in weak coverage areas.  Triple Layer™ means you benefit from high professional security standards, without the high cost.
Complete Control.
Stay in control and check the status of your property's security wherever you are via the free security app on iOS or Android. You can view recent activity logs, change settings, manage sensors and also arm/disarm the alarm remotely whenever you need to.

Control PROTECT using the intelligent personal voice assistant Alexa.  Arm your house as you rush out the door to work. When the kids get home, they can tell Alexa to activate "Home Mode" turning off the motion detection but keeping the doors/window sensors active. For security, you disarm using your own unique voice PIN.
Expandable System
PROTECT ships with 1 door sensor, 1 motion detector and 1 remote control.  Tailor the system to your personal needs, add as many sensors, remotes and indoor EVO and OUTDOOR PRO cameras as you would like.  Control all through the same iOS and Android app with up to 30 days of alarm and motion-activated video recording footage.
Instant Notifications, SMS & Phone Call Alerts
All the information you need instantly to your smartphone no matter where you are.  Along with app notifications, you can also opt to receive instant SMS text alerts (max 30 per month) or Phone Call Alerts whenever your alarm is triggered.
Stick and Go
Instant sensor set up, there are no running wires, no drilling holes, no professional installer required.