Remote "Nanny Cam" Setup Guides

Here are some useful guides for the "Nanny Cam" feature of WiFi Baby.
For remote viewing a permission needs to be added to your router to securely allow password-protected access to your camera from OUTSIDE your WiFi network (not on home WiFi, when you are not at home).
To do this you need to log into your router to add this permission.
The links below will show you how to do this with screen shot guides and a list of default passwords if you don't have your password. This is a different password than your WiFi network password. Default passwords for your router are usually printed on the bottom of your router.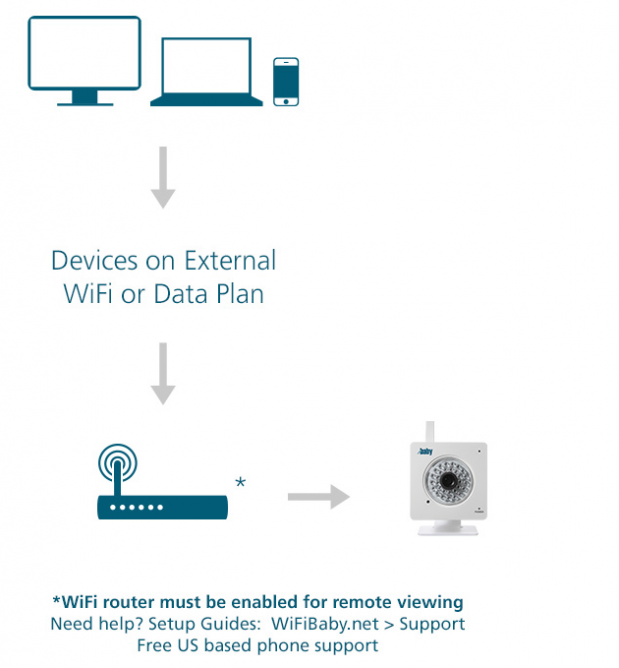 If you would rather have us do this for you, free support is included with all purchases.
Please fill out a SUPPORT TICKET or call 855-943-4367 and our US based team will schedule a time to walk you through it over the phone or via a screen sharing session.
Remote Nanny Cam: Airport Extreme or Time Capsule
Remote Nanny Cam:  AT&T U-Verse Router
Remote Nanny Cam: All routers- PortForward.com (ignore $29.99 popup)

Don't Know Your Router's Login? Default Router Usernames and Passwords
What is Port Forwarding? Port Forwarding Explained