30 Day Returns & Warranty Info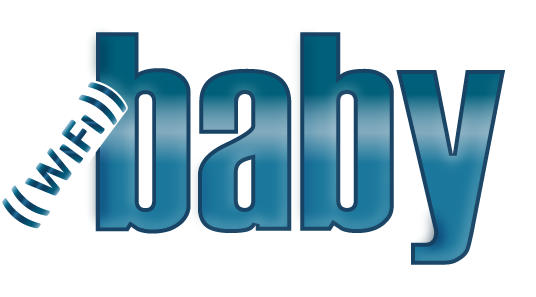 "Wifi Baby is a family owned, American based company started by parents for parents. We sell quality products that perform as advertised and have received positive media and customer reviews of our products and service as a result.  We offer a 30 day policy for returns, and a 1 year warranty including free US based tech support by email/phone/screen share and hassle-free exchanges for issues past our 30 day return policy.   If any issues arise, it is our goal to resolve them quickly.  Please read our return and technical support policy and buy with confidence.  " – Wifi Baby CEO – Stefanie Fox
Return & Support Policy:

WiFi agrees to accept return of product that is Defective* or for any reason in Good Condition** for refund which was purchased within 30 days of purchase date.  If opting to return, customer is responsible for return shipping and cost of original shipping.  Any returns past 30 days are for exchange only.  An RMA number must be requested prior to returning.
Any returns past 30 days of arrival are for exchange only. Average turnaround time for exchanges and refunds with shipping and processing is 10 business days.
All products come with a 1 Year Warranty.
*Defective  – We offer scheduled, US-based tech support to determine if defective or a settings/setup issue that can be quickly resolved.
**Good Condition – Product must be in good condition with original packaging and accessories. A list is given with return instructions.
EXCHANGE OR RETURN FORM REQUEST LINK
WiFi Baby offers tech support and has taken great care in building a resource center that quickly addresses the majority of issues including video tutorials.
Free Technical Support by Email/Phone
Free Video Tutorials (YouTube Videos, Visual Guides)
Free Updated Instruction Manual Downloads
Free Software / Firmware Updates
Call :855-WIFI-CAM (943-4226)
Sales: sales@wifibaby.net
WiFi Baby is intended to be used as a stand-alone baby monitor that streams password-protected, interference-free video and audio to PC/Mac/iPhone/iPad/iPod Touch on a home WiFi network. This setup process takes about 20 minutes and is guaranteed to work on any standard, single router WiFi network and wireless router for home use. If you have several wireless router's with multiple SSIDs (different network names and passwords-this is not common) you should consult a network specialist to make sure your current network setup is the best-for all wireless needs- before making your purchase.
The feature of viewing your camera outside your WiFi network for use as a nanny cam or security camera requires basic adjustments  to your router's firewall settings. In most cases this is a straight forward process but it can vary from easy to complex based on your internet service provider's restrictions, security settings, your brand of router and how your home network is configured.  Our tech support is limited to your router's manual and online guides we have available for "port forwarding."

WiFi Baby is not responsible for any restrictions from your internet service provider (ISP), router security settings, and issues with your brand of router in regards to external camera viewing. Performance of camera's video and audio is based on signal strength of the user's WiFi network. If camera is installed in an area of the home that typically has only 1-2 bars of signal strength it may cause the video and audio to drop. Please test your home network with other WiFi enabled devices before purchasing.  These issues are from your network, not from our product.  Please contact your ISP and your router's online manual before purchasing.

Please visit our Troubleshooting link for an explanation of how the "port forwarding/mapping" process works and visit portforward.com for links to screen shot setup guides for your router.